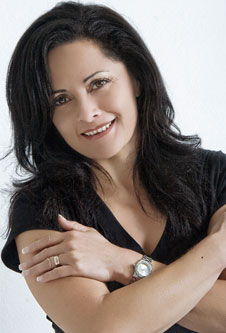 Adriana brings a past in basic Biomedical sciences, Education and Teaching to her personal training practice. A native of Mexico, she obtained her BS degree in Biochemistry in the University of Zacatecas. While at College, she was always physically active and participated several times in Collegiate marathons. Always eager to learn more, she pursued Master of Science courses at the Center for Research and Advanced Studies at Mexico City, where she studied, among other subjects, more about Human Physiology and more specifically about Muscular Physiology. After motherhood allowed a pause in her career, Adriana became motivated to learn more about the movement of human body and neuromotor development when she was a physical therapist aid as part of volunteer work to help orphan children that suffered from cerebral palsy and other neurological conditions. Because she always had a passion to educate and motivate, she later became a High school and Junior College teacher of Chemistry and Biology. Paralell to being a working mother, Adriana started resistance and aerobic training, experiencing first hand the benefits of this exercise in her own body.
Adriana emmigrated to US where she had the opportunity to collaborate with a Chiropractor by training his patients to strengthen and correct some muscle imbalances.  This experience led Adriana to decide that becoming a professional personal trainer would allow her to combine a lifelong interest in the functioning of the human body movement, and her background in the Biological Sciences, with her passion to educate and help others in improving their Fitness Condition and Health.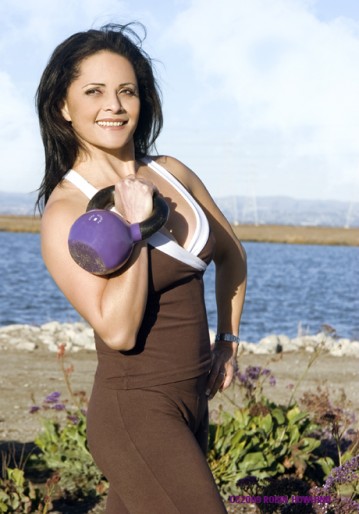 Philosophy of Training: I want to inspire people to come back to the natural movement of the human body, by increasing our daily activities and getting out to walk and run while experiencing nature, instead of just sitting in front of a desk and watching TV all day. The human body evolved to move and not to be seated and static for long periods of time. Further, I believe that a healthy mind resides in a healthy body, and that it's possible to mitigate or even eliminate some illnesses and conditions by becoming active. I believe that the foundation to succeed in sculpting our bodies and get fit resides in having a strong core, good balance and flexibility.
My main approach in training is in helping those individuals whose jobs require long sitting hours and little physical activity to recover their mobility. Observing how and why an individual moves, a program can be customized to reclaim the basic human body movement skills and recover the mobility and flexibility of childhood while at the same time sculpt and strengthen the body for a healthier and more enjoyable life. Fitness, health, and wellness, are holistic in essence and cannot be accomplished without considering physical activity, nutrition, stress management , disease, and age.
CLICK HERE to check more credentials & Experience.